House Floor Plans Sunshine Coast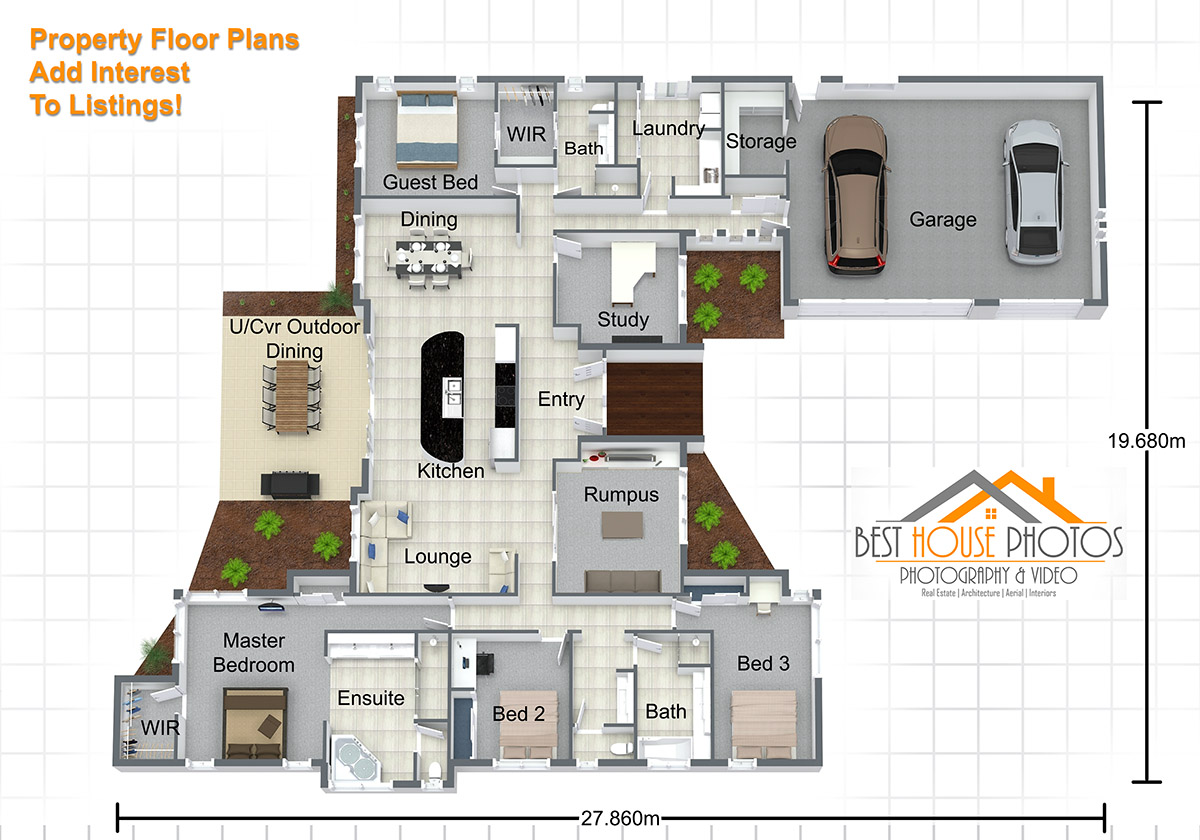 Real Estate Floor Plans for property sales Sunshine Coast
Do I need a property floor plan for my listing?
Once again statistics show that listings that offer a floor plan gain more views and keep potential buyers on a property listing compared to a listing without a floor plan
We believe the great benefit of a floor plan is that it compliments the property photography by showing how rooms are connected and laid out. Still photography can give a very informative view, design and aspect of a particular space and a hint of rooms connected but a property floor plan will give a clear indication of how every room is connected.
We produce basic 2D black and white floor plans and 3D look colour floor plans with furniture to produce a more interesting and engaging floor plan. Speak to John about adding a Floor Plan to your property photography package.
Real Estate Floor Plan Pricing
We can produce a floor plan from either a builders plan or we can laser measure rooms while at the property for photography. Depending on whether a builders plan can be supplied and the property size, a property floor plan can be produced from $110. Speak to John about your specific property.